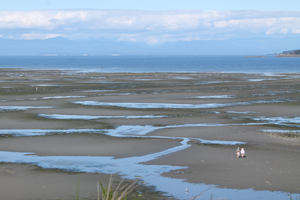 Today I am beginning a series of posts about a trip I took to do site research for Book 5 in the 9 Lives Cozy Mystery series. The location is Parksville, on Vancouver Island, specifically the Rathtrevor Beach area. Rathtrevor is one of my four favourite beaches and a wonderful place to vacation. There is a great provincial park there, with a beautiful camp ground where I've spent many happy summers. When my husband and I were talking vacation plans for the summer and he suggested Parksville, I thought why not let the Armstrongs and the Jamiesons have a nice summer vacation too? Then I thought, wouldn't it be fun if they all went camping at Rathtrevor? And so my summer vacation became a research trip instead.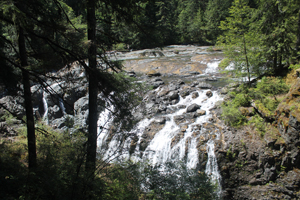 I had a blast visiting places I'd gone before, but seeing them through the eyes of my 9 Lives characters. At one location I mused aloud about what a good site this would be for a murder. I got some weird looks and my husband suggested perhaps I shouldn't sound so enthusiastic. He was probably right.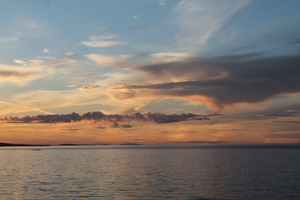 I also took thousands of pictures (so glad cameras are now digital!). I'll use them to illustrate  posts and sometimes as separate posts, because the area around Parksville is so beautiful I want to share it with you.
After leaving Parksville we took a cruise up the Inside Passage to Alaska. While it wasn't a 'site' visit, it was a great opportunity for people watching. And the scenery is beautiful. Completely deserving to be included in the posts. Finally we ended up back in Vancouver. Like Parksville, it was wonderful to be home. I saw lots of changes, so I'll be adding pictures and doing posts from those last couple of days as well.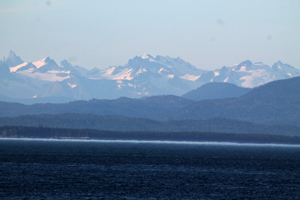 While I'm projecting that Book 5 will be out in 2018, figuring out how to turn a Jamieson/Armstrong vacation into another adventure solving a mystery is going to be a tad difficult. A research trip like this is a way to fill my thoughts with a lot of details and let them percolate. My books often begin as bits and pieces that gradually come together until I have enough of them to see the picture that is emerging. This one, I thought, might need more work than others. A site visit is a great way to start the process going.
I'll be posting twice a week, on Tuesdays and Fridays. I hope you come along with me on my travels and enjoy them as much as I did.