I like to travel, which is a good thing because from eastern Canada to the BC coast, then on to Vancouver Island is a very long journey. Sixteen hours on the road, by plane, car and ferry, in fact. Of plane and car I much prefer car. You chose your route, your timing and your stopping points.
And you don't have to go through security.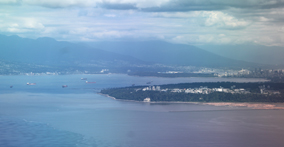 My trip started with security at my home airport singling me out for a physical search. A manual physical search. Body scanners were supposed to have been installed years ago, but for some reason they weren't an option on the morning I was travelling. Okay, it was irritating since I carried nothing but my purse (which also doubles as a camera bag) and I walked through the metal detector without a peep, but it needs to be done, I suppose. As I'd gone to collect my purse after it had passed through the screening machine, a young, very perky, woman said I had been selected for a search. My response was, why me?—which I suppose is everyone's reaction—to which she responded that I looked like a nice person. I gaped at her. Nice person? Seriously? She then said she could do it there, in the middle of the concourse right now. At the time I didn't believe her, but now I wonder. Maybe it was true. I look ordinary. Unthreatening. Someone easy to process. An easy example.

Except I wasn't about to be searched in the middle of a crowded area. I said no search, which flummoxed her. She then somewhat reluctantly offered to do the deed in a private room, except there was a problem. She'd have to talk to her supervisor. Fine with me. She went off to organize the supervisor, taking, I think the maximum time, then when she returned the three of use retired to the private room. There I got to lift my arms and have this sweet young thing pat me in places I would normally refuse to be a touched by a stranger while the supervisor lounged against the door (probably afraid I'd make a bolt for freedom) and glowered.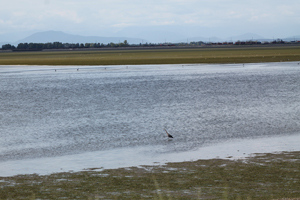 The security screening was annoying, but hey this was a research trip, right? Who knows when an experience like this could be useful. Small room. Figures of authority. The sense of having no control. The double teaming, good cop and bad cop play. Of being the one on the wrong side of authority. Things like this sit in the back of my mind and wait for the right moment to pop up again. I just never know when.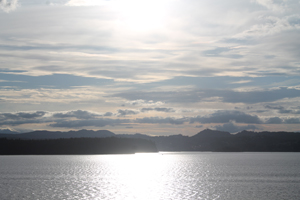 The flight was WestJet, an older plane, which meant that the seats were a triffle bigger with a tad more legroom. Much more pleasant than the tight squeeze seats on the Air Canada 777 flight which I had the misfortune to ride on the last time I flew out to Vancouver. Rented a car near the airport then almost missed the Duke Point ferry from Tsawwassen, because it was Friday, late afternoon, the causeway to the ferry docks was jammed with cars going nowhere because there was a three sailing wait for the Schwartz Bay ferry and Victoria. We had a reservation on our boat, which proved to be a good planning. Though we were late, we did manage to get on our ferry.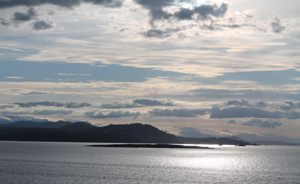 Two hours later we were in Nanaimo, then a half an hour after that in Parksville and settled into our suite at Sunrise Ridge Resort. Glad to have reached our destination even though it was at 9 pm. Exhausted, but looking forward to tomorrow.