How many people have their very own twenty-first century version of a fairy godmother? Single mom Angelina Redding has Molly, and it's a good thing too, because Angelina's life is about to get very complicated.
Start with Craig Harding, the sexy academic with a mysterious past she's managing an event for. Craig is not only a dream to work with, but he's also exactly the kind of man she is attracted to. Too bad the college she and Craig work for frowns on personal relationships between their employees.
Add the cooking competition Angelina is staging for Craig. With one issue after another troubling the event, Angelina has begun to wonder if the glitches are deliberate. International culinary competitions are high-stakes events and winning one can bring big rewards.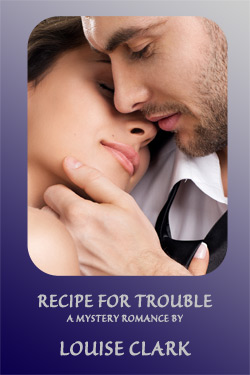 The contestants are single-minded, perfectionist chefs and they all intend to come in first. Is one of them behind the sabotage?
When Angelina finds the chef-to-beat dead in one of the competition kitchens she knows she's got a problem. Still, she has Molly, her helpful fairy godmother who doesn't mind fixing what goes wrong.
Knowing that a body in the kitchen is sure to spoil the competition, Molly does what she does best. She corrects the problem by magically whisking away the corpse, ensuring no one will ever know the chef was killed there.
Now there's no body and a murderer at large. Angelina and Craig will have to work together to keep the moody chefs in line, the competition on schedule, and the murderer at bay.
What better way for a girl to figure out if the sexy guy she works with is really the one she wants?