9 Lives Cozy Mystery Series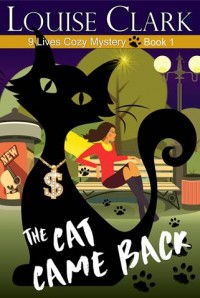 This series will eventually stretch to nine books that tell the story of Christy Jamieson—young mother, abandoned wife—as she searches for the truth behind her husband's disappearance. In the process, she discovers that family has a whole new meaning and love can come from the least expected places.
Book 1, The Cat Came Back, is available now.
Book 2, The Cat's Paw is with the publisher and should be available before the end of the year.
Book 3, Cat Got Your Tongue, is being written as we speak!
Recipe for Treachery
A serialized novel appearing on Radish fiction and available now.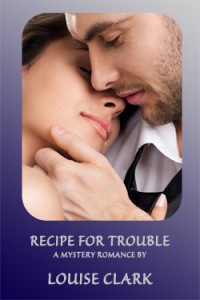 Angelica Redding is the ultimate event planner. If things go wrong at her events, she fixes them. Or her assistant Molly does. Good thing too, because the cooking contest she's organizing has just turned deadly.
Books published on Radish fiction's iTunes or Android (Google Play) apps are designed to be read one chapter at a time. The first three chapters are always free, to get you started. After that one chapter per week is released for free, so there is always something new coming up. And if you want to read ahead, you can do that too by using Radish coins. Three coins buy a locked chapter, meaning you can read as far ahead as you want. It's easy to use and a fun way to get started on a story. It's also a fun way to find new authors.
Download the app today and give Radish a try. And start with a chapter or two of Recipe for Trouble!